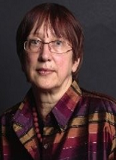 Prof. Milena Dragićević Šešić
Faculty of Dramatic Arts, University of Arts
Speech title:Ethical Challenges in the Era of Academic Capitalism: Mission of Critically Engaged University
Abstract:Today New Public Management demands from universities to become entrepreneurial organizations according to criteria that are formulated by capitalism as global social formation. Thus, contemporary university might be analyzed as the institution of academic capitalism. That limits spaces of university autonomy as well as its critically engaged functions as its main tasks are to educate new generations of graduates according to employability defined by labor market. At the same time university has to become competitive on the global market of university programs and services thus achieving its own sustainability, efficiency of management but also profitability that would endorse investment in new hubs and laboratories and research that is demanded by corporations or political authorities.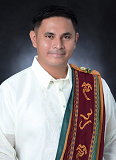 Assoc.Prof. FROILAN D. MOBO
Philippine Merchant Marine Academy – Research Department
Speech title:Studying Social Sciences Using Learning Management Systems

Abstract: The use of Learning Management Systems in my study of Social Studies Education at the University of the Philippines was a great help because I didn't have to go to the campus myself to study but I could use the internet in my studies on my convenience anytime and anywhere I could. You will not able to encounter any problems and calls it Asynchronous Education. The emergence of Information and Communication Technologies (ICTs) make new tools available for users to manage information and knowledge. These tools are used in different contexts, with varying degrees of success. One of these potential application contexts is teaching and learning processes supported by learning platforms especially in the different institution", (Conde, García, Rodríguez-Conde, Alier, & García-Holgado, 2014)

Which means applying this to Social Science Discipline makes even better in terms of education and even the best practices the presentation will describe the process of selection, testing, implementation and support of open-source learning management system a Moodle-based solution in large, heterogeneous humanities and social sciences in most universities", (Klindzic & Zorica, 2008)
Studying Learning Management Systems was not so easy yet very challenging because I was able to learn many pedagogical methods in terms of education and blended with educational technology using Moodle at the University of the Philippines. Thus we also know that amidst the pandemic disease that we face today many challenges arise like the temporary suspension of classes of students. So the Commission on Higher Education comes up with a plan to deliver the traditional methods of teaching to the different Learning Management Systems platforms

Assoc.Prof. Qun Liu
Humanities College, Shanghai Institute of Technology
Speech title:Social work and the construction of psycho-social service system

Abstract: It is a new era that socialism with Chinese characteristics has entered. The main contradictions in our society have been transformed into contradictions between the people's growing needs for a better life and the development of inadequate imbalances. We have strengthened the construction of a social psychological service system, fostering self-esteem, self-confidence, rationality, and positiveness. The upward social mentality is related to the people living and working in peace and contentment, the social stability and order, and the long-term stability of the country. How to improve the mental health service and education system and mechanism in China's mega-city, expand new ways to prevent and intervene mental health? How to explore the comprehensive service work network of mental health and its development possibilities? How to prevent the mental problems of mega cities ? This study mainly focus on the impact of social support factors on the mental health in a social ecology perspective. It is hoped that a comprehensive optimization, full participation, clear responsibility and function will be constructed. A social psychological service system that complements and communicates with each other.